How to use Auto Equalizer
This feature allows to adjust automatically the sound of any Profile to Reference sound. This is the easiest way to create your custom Profile.
1. Choose Profile as the basis for your customization. Find Profile that sounds as close to the desired sound as possible. Pay special attention to the distortion sound and structure. Load selected Profile to the tubeAmp Designer.

2. Choose or create Reference *.wav file. It should be a short (10 sec) record of pure guitar sound, without other instruments.

3. Record Direct Input *.wav file from your guitar. Play the same riff as on the Reference track, or something close to it.

4. Load Reference and Direct Input files into the Player. Press load button: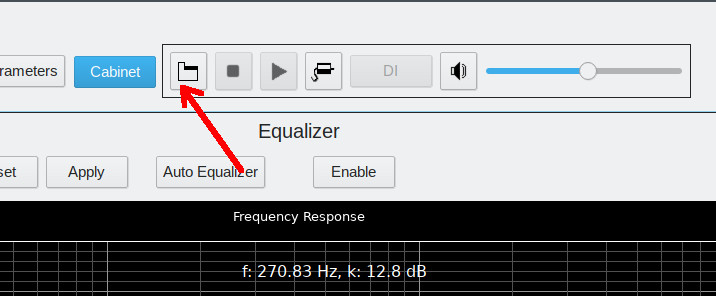 5. Make JACK connections: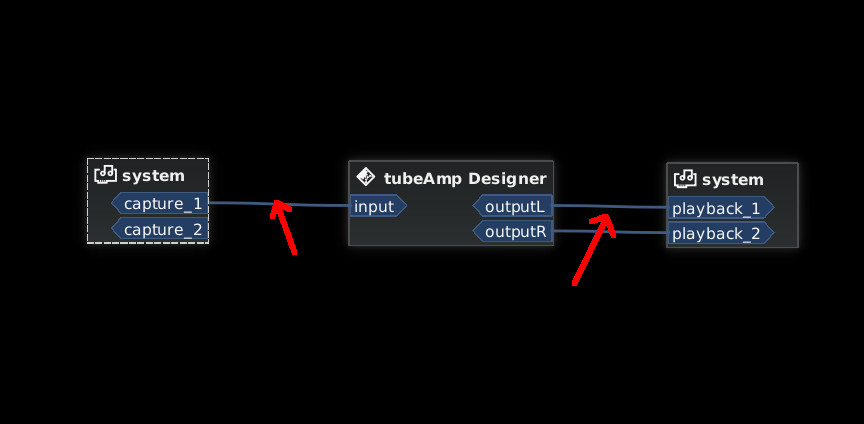 6. Adjust tubeAmp Controls to get the desired Gain level.

7. Open Cabinet Tab. Press Auto Equalizer button. Correction equalization curve will be calculated. Now press Adjust Reference file volume button.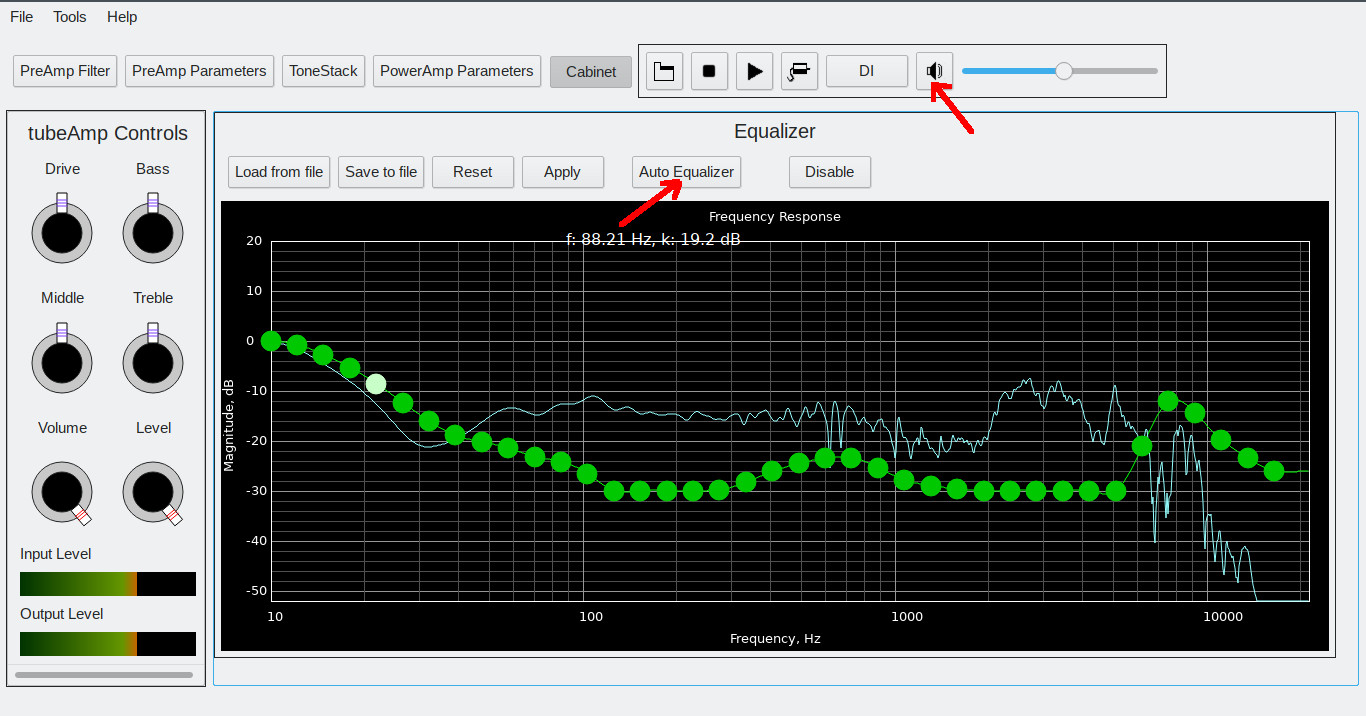 8. Check the result. Press Play button, switch between tubeAmp sound and Reference sound by pressing DI/Ref. button. Do manual correction if needed.

9. When you finish, press Apply button. Equalizer correction will be integrated into Profile. Select File -> Save As and save your newly created custom profile.